What kind of the campsites will you find on We Love Camping ?
Des campings pour les campeurs
---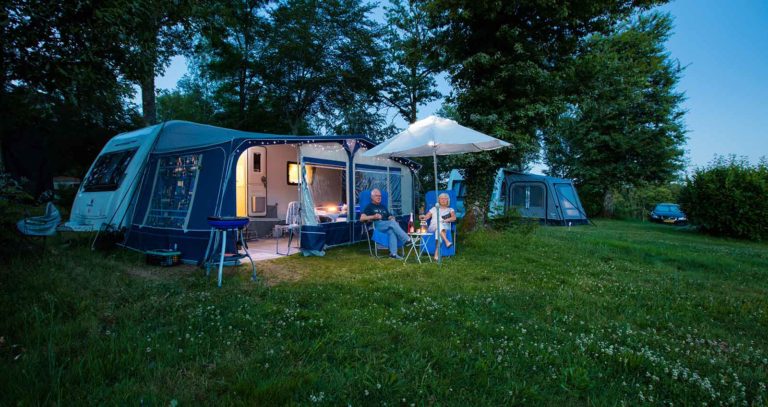 At a time when groups and camping clubs are multiplying, camping pitches are more and more often replaced by mobile homes. And campers, whether they travel in tents, caravans or motorhomes, sometimes feel left behind. The purpose of this site is not to bring judgment and to utter criticisms as an absolute truth. Some campsites covered with mobile homes remain very beautiful establishments. The idea of this site is just to list campsites that will delight traditional camping enthusiasts.
Campsites with at least 2/3 of camping pitches
On this site, we have kept only campsites with a maximum of a third of pitches occupied by mobile homes or cottages. Leaving two third of the places for caravans, tents and motorhomes. On the presentation pages of each of these campsites, the rentals are therefore forgotten. On the other hand, we bring as much detail as possible to the camping part, the camping pitches and the toilets. Is the soil too hard for tent pegs ? Is there paper in the toilets? or can I park with my double-axing caravan? are all questions that will be answered on this site.
Preserve the spirit of camping
The purpose of this site is to introduce you to establishments where the "camping" spirit lives on. A certain idea of old-age camping that doesn't have to blush of stereotypes of aperitifs with friends, a game of petanque or a nap in the shade of a tree. However, you will find all types of campsites on this site. Some motorcaravaners or caravanners enjoy very simple campsites, without water parks or recreational facilities. Others, however, go on holiday with their children and look for those water slides that the youngest are so fond of. Similarly, if you can enjoy the calm of a campsite nestled in nature, away from any noise, there are also motorhomes owners who like to stay close to a village or a city center in order to be able to visit or go to the market without having to move their vehicle. So, to meet everyone's desires, we have added no other selection criteria than having more than 2/3 of camping pitches. However, we offer as descriptive sheets as possible so that everyone finds the campsite that will meet their desires.